Our latest releases introduce 4 new catalogs that can be set up for cost-efficient
dev
environments or scale with highly available and redundant
prod
environments.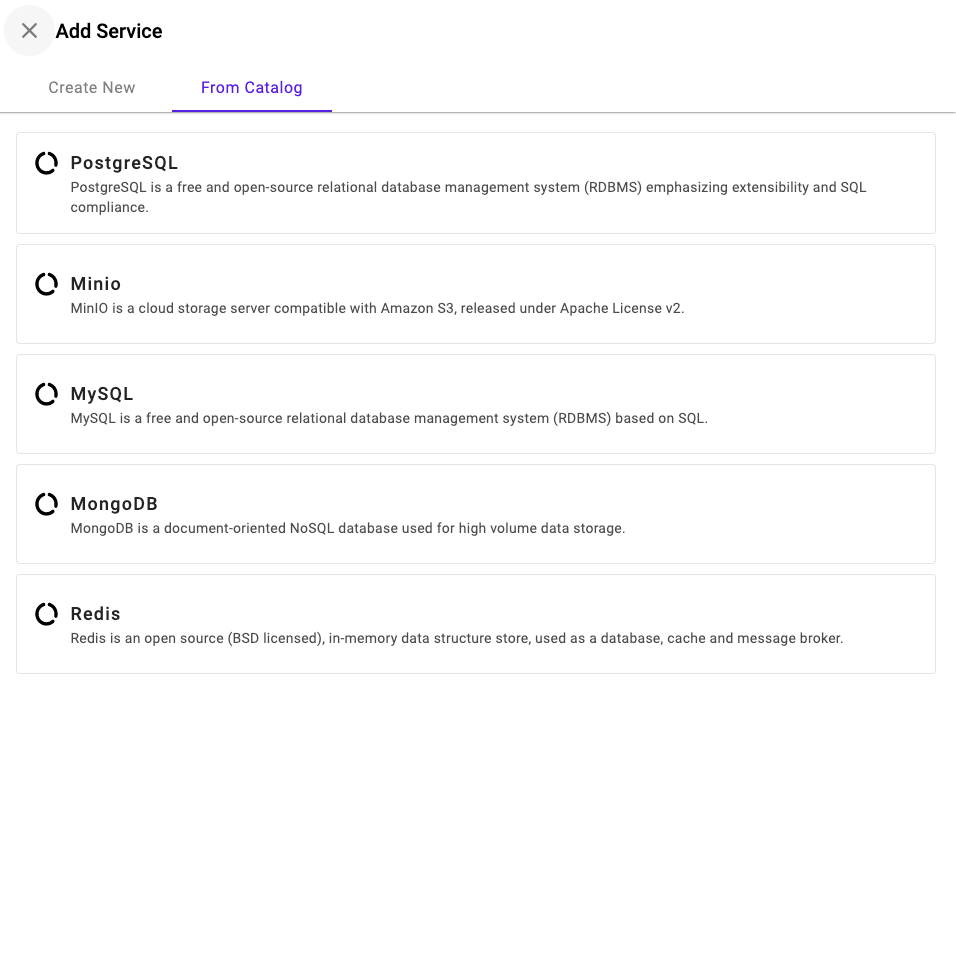 Please give a warm welcome to MongoDB, S3 Storage via Minio, Redis and MySQL. You get

dedicated

databases, with

1 Gb

of storage, for

FREE

forever. Unfortunately

MySQL

does not fit in our free tier due to the amount of memory required to run it.
Massive improvement on our build and deploy pipelines. You can deploy a dedicated

MongoDb

service in less than 20 seconds!
You can now change your password and set up a Display Name under

Accounts

at the bottom right.
Forgot Password has been added to the front page.
Introduced

Abort

deployment to the Release Logs at the top right
Removed services icon at the top left to avoid confusion
More clear build and release logs
In addition to the catalog, we also fixed and improved over
60
small issues and UX related improvements due to the community feedback.
Thank you!
🙏🏼
Accounts are now synced with Canny (our feedback host that you are reading on now)
Not entering a branch automatically inputs

master

as the default
No longer showing release logs for

Catalog

related services
Fix errors prompting up in the bottom bar while you have Release logs already open with the error.
Several UI fixes and improvements.
Improved deployment queue from an average of 30 seconds down to 2 seconds!
Automated caching for your builds after the 1st one is successful